Skip to Content
Elite Automotive Care Since 1963
Since 1963, over 20 million drivers and counting have received expert automotive care from an AAMCO auto center. At AAMCO Durham NC #44800 in Durham, NC, we take great pride in delivering the same world-class auto repair services you've grown to expect from the AAMCO brand. From brake replacements and transmission maintenance to full-service diagnostics and bumper-to-bumper repairs, our highly skilled and certified technicians possess the industry-leading tools and technology to identify and correct a comprehensive range of automotive issues. No matter the scope or complexity, our mechanics at AAMCO Durham NC #44800 will prolong the lifespan of your vehicle.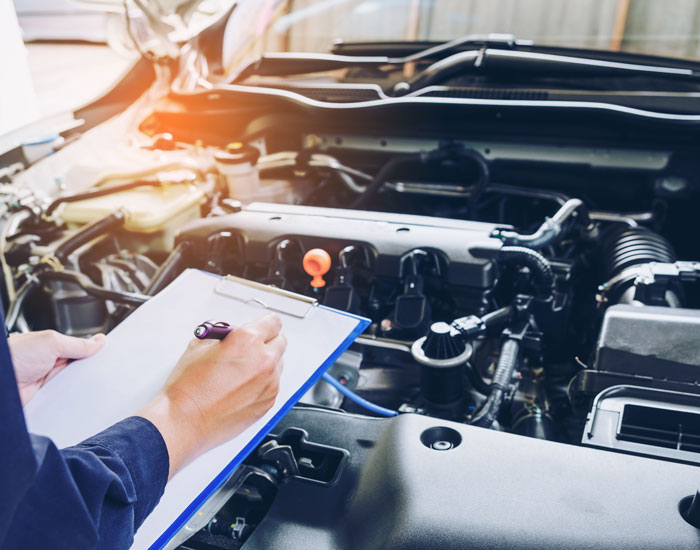 Best-in-Class Warranties & Special Financing
We know the importance of having a trusted source for quality auto repair service. A dependable auto service provider like AAMCO Durham NC #44800 always aims to provide unparalleled service for a price you can afford. When other repair shops charge a fortune – often from performing extra, unnecessary services – our team is dedicated to eliminating the uncertainty of the repair process. Why settle for anything less than the best? With our affordable rates, flexible financing options, and premium services backed by some of the best warranties in the nation, we're here to give your car the precision care it deserves.
Comprehensive Auto Solutions You Can Afford
AAMCO Durham NC #44800 is a locally owned and operated auto repair shop devoted to delivering on the AAMCO promise of superior repair, replacement, and maintenance services using only the highest quality automotive parts. When vehicle problems arise, Durham motorists quickly gain confidence and peace of mind knowing their car is in the most qualified and experienced hands of distinguished automotive professionals. Let us help ease the burden of necessary auto repairs and get the most value out of your vehicle. Streamline the process, save time and money, and schedule your service appointment with us today.
Get Your Free Inspection Today