Skip to Content
Transmission Repair Services in Durham, NC
Premium Transmission Repair & Diagnostics
Your car's transmission system provides the power your wheels need to accelerate. When it shows signs of failure, a minor issue can lead to poor performance, more costly repairs, and an increased risk of creating dangerous road conditions. At AAMCO Durham NC #44800, we have spent decades providing Durham, NC motorists with a comprehensive range of automotive repairs and maintenance services, including transmission repair for cars, trucks, and SUVs. With decades of industry expertise, we have the ability to service both automatic and manual transmissions for vehicles of all makes and models. Schedule your transmission service today.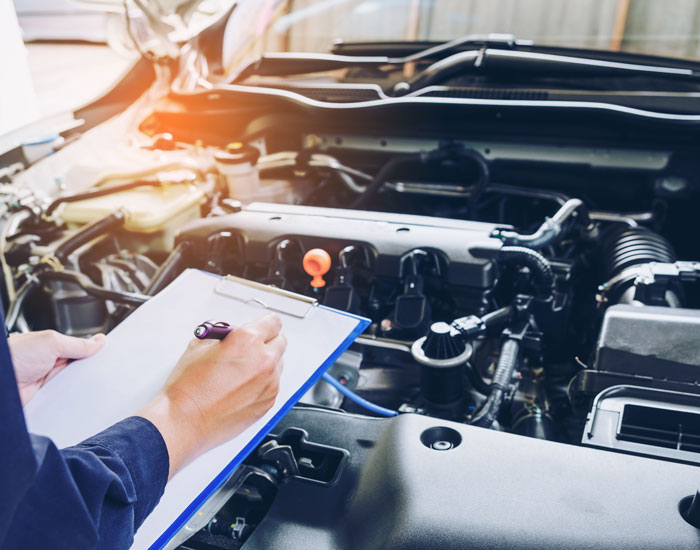 Comprehensive Solutions to Your Transmission Problem
We know transmission troubles can create a world of stress and anxiety. A faulty or failing transmission is a serious issue that should be addressed as soon as possible, which is why we're here to ensure you get back behind the wheel of a safe vehicle. Our technicians make keeping your transmission in great shape easier and more affordable than ever!
Every transmission service we perform is conducted with a meticulous, multi-point assessment. We'll evaluate the condition of your transmission system's components using AAMCO's proprietary technical database to apply only the recommended service.
Bring Your Car at the First Sign of Trouble
From standard maintenance to complex transmission failure, AAMCO Durham NC #44800 has you covered. We highly recommend seeking timely auto service if you're experiencing any of the following signs of transmission failure:
Slipping Gears – If your transmission is unable to shift smoothly between gears or falls out of gear as you drive, it's time for service.
Burning Smells – Transmissions use a lubricant to reduce wear and tear. When transmission fluids are low, a burning smell can often be produced.
Delayed Acceleration – Poor acceleration can occur when the transmission loses the ability to provide ample torque from the engine to the wheels.
Leaking Fluid – A fluid leak is a serious matter that should be corrected by a trained and experienced automotive mechanic.
Check Engine Light – A check engine light lit up on your dashboard may be the first sign of a transmission-related car issue.
Get Your Free Inspection Today